The Scent-Lok Team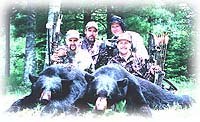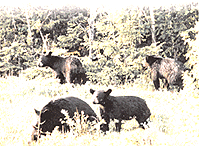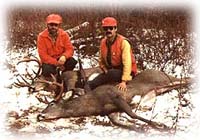 GUIDED BEAR & MOOSE HUNTS IN CANADA
Specializing in Spring Bear Hunts..
Canaan Outfitters can accommodate up to eight (8) hunters per week and has been awarded a
Four Star




Lodge rating by Canada Select. Hunters packages include comfortable accommodation from Sunday to Saturday, enjoyable meals, guiding services, transportation to & from the Moncton Airport and transportation between the main Lodge and hunting grounds.

Ugly Bear Lodge is modern - fully equipped with hot showers, comfortable dining room, relaxing lounge which provides satellite TV, VCR and stereo, and Games Room.

We offer you an enjoyable and successful hunt opportunity so call today to book your spring or fall hunt!


AGAIN for 2015 Spring Bear Hunt!! 2 bear Licenses available & reduced prices - see HERE for details!
CANAAN OUTFITTERS LTD.
UGLY BEAR LODGE
Head Office Address:
53 McBeath Ave.,
Moncton, New Brunswick, Canada
E1C 6Z2


Lodge: Tel: (506) 362-2608 (April- July)
Cellular: (George) (506) 874-1437




E-Mail us: uglybearhunter@gmail.com



BOOKMARK our URL: www.canaanoutfitters.com

-or-

www.uglybearlodge.com





This site maintained by

Revised January 9th 2015